Naadam tour
Included services:
Shared double accommodation in good middle class hotel, countryside in gers and tents, all transfers, full board, entrance fees and guide and cook services.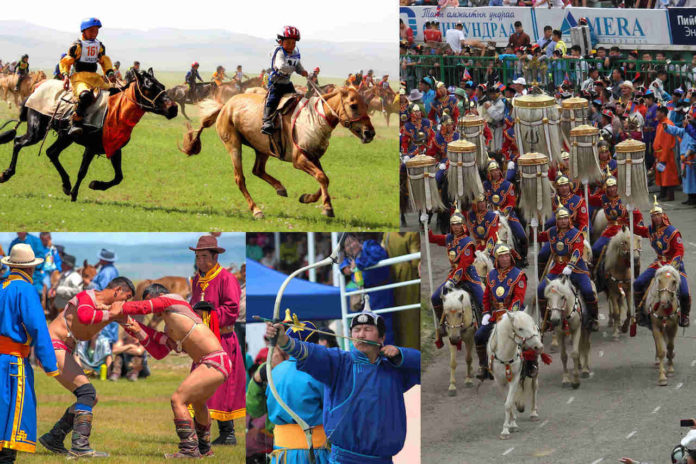 1. day
Arrive in Ulaanbaatar. Transfer to hotel. Sightseeing, including the Gandan Monastery. The Gandan monastery is the center of Lamaist Buddhism in Mongolia. Visit the Natural History Museum with the famous dinosaur skeletons. Overnight in hotel.
2. day
Day trip to Manzhir, visit the ruins of Manzhir Monastery and the Nature Museum. Lunch picnic. In the afternoon excursion to the horse racing place. Overnight in hotel.
3-4. days
Visit the opening ceremony of the Naadam- Festival at the National Stadium. Wrestling,archery, horse racing, festival concert (folk), Galadinner
5. day
In the afternoon - excursion to Terelj national park. Visit a herdsman'sfamily. Possibility to ride a horse. Overnight in Mongolian gers.
6. day
Drive back to Ulaanbaatar. Visit the Winter Palace of Bogd Khaan. Overnight in Hotel
7. day
Transfer to the airport. Departure